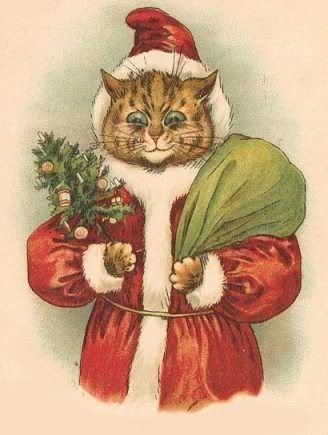 Apparently there is a time-honored tradition of which I was not aware:
putting one's cat in a Santa suit.
When I tried to dress up Paris recently, I had no idea I was entering this long tradition. Paris was none too pleased, as your may recall. Cats across the globe seem to share Paris' views about this tradition: it is an affront to their dignity and must be stopped.
It took but one look at Paris' face to know I will never again risk my cat's wrath by attempting this. But braver souls across the nation have overcome these odds and posted their traditional photos on the web.