I wanted to post some pics for you guys of the wonderful garden where my son and I have been working lately. But I can't find the cord that goes between my camera and my computer, darn it!
I am convinced, with good reason, that this is a healing garden. We show up, we work hard, we admire nature, we go home, we eat some of the earth's bounty then we sleep like babies.
We ate collard greens again last night, only this time I did them up right, with cornbread and black-eyed peas. Next we're going to eat this spaghetti squash if I can figure out how to prepare it. Any suggestions?
While we satisfy the terms of my son's "diversion" by working in this garden, we also have a chance to heal up some of the damage the Eureka Police did to my son's estimation of authority and the so-called justice system. The ex-cop-turned-master-gardener that we're working for tells us stories about his days on the force, demonstrating with every story that police officers have hearts and souls after all.
Yesterday, I worked hard. It was my job to hoe the weeds immediately around the plants. It was also my job to turn the compost over, sort of stir it up with a pitch fork.
The compost is a miraculous thing, a mountain of grass clippings, vegetables, all the coffee grounds from Sutters Mudd coffee shop and grapeskins from some nearby winery. When you turn the top layer, steam rises up from it. If you put your hand on it, it's as warm as a person. It's a living thing.
Now, I already have strong legs from my years tromping around HSU -- also known as Hills and Stairs University -- but my upper body is a different story. So I
ache
today, in my abs mostly. I also have several mysterious bruises on my body and a blister on my hand. My son must feel the same, but he hasn't said anything.
I'm not complaining; I am filled to the brim with satisfaction and gratitude.
P.S. I'll post pictures later.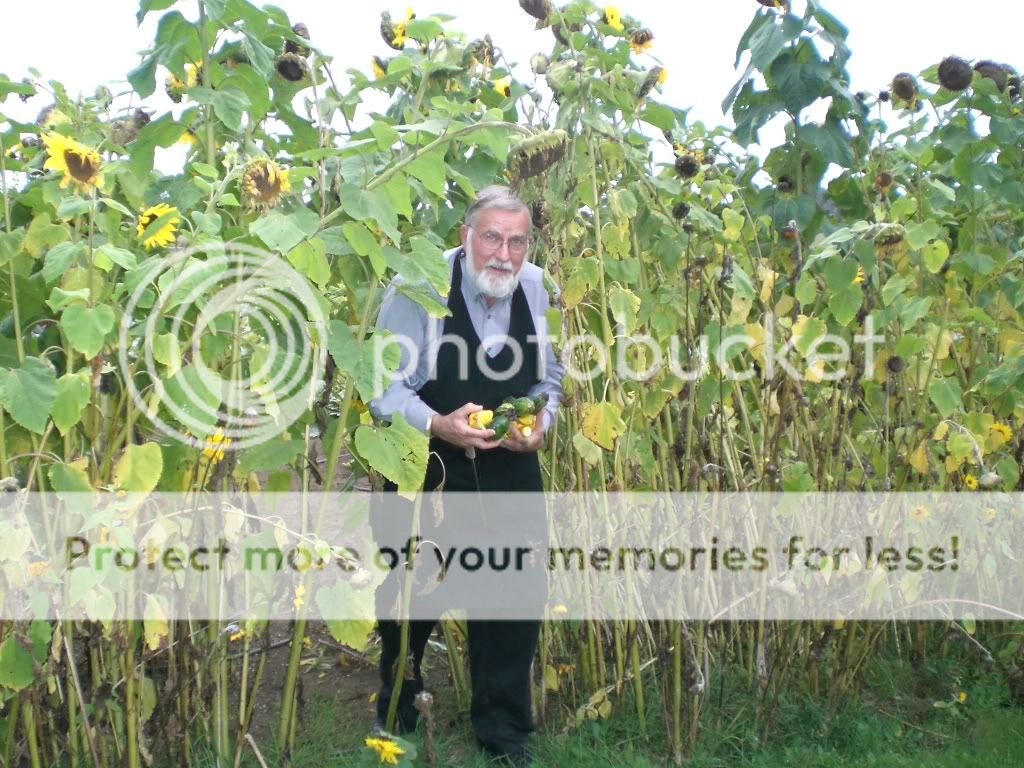 Same garden, last September. This was the exact moment I fell in love with this garden. This photo ran in the
Press
. Our gardener friend is going to help me plant a wall of sunflowers on my back fence this coming summer.

Same garden, last October, at the big corn harvest barbecue.
Lovely food from the garden last October. I picked the tomatoes, and I made those baked beans. Everything was so gorgeous and delicious. It will be even more enjoyable this coming fall when my son and I will have contributed.