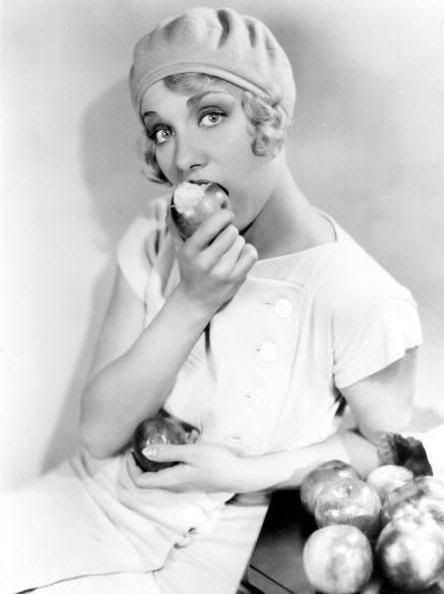 I think I should have used this image in my logo, don't you?
I mean, the one I picked is beautiful and lush but if you look closer at my logo, you'll see it's not even an apple she's eating. It's a pomegranate (which is even cooler, really, but doesn't match my title).
I love how the apple can symbolize life, knowledge and temptation.
But I was actually thinking, when I started this blog and named it, of chronicling my journey to becoming a teacher. So I liked the double meaning of the fruit of the tree of knowledge and a sweet gift for a teacher the first day of class.
Why do we give apples to teachers (or imagine ourselves giving apples to teachers)? How did apples come to be associated with teachers?